A few months back, Osamu Koyama, the designer behind jewelry label Complete Technique, mentioned briefly about the new ZF-1 snowboard boots from Nike Snowboarding and his participation in the upcoming Shoeshine Project 2012. The week, we finally get to see his fruits of labor. Named "American Eagle", Koyama took his fond memories of Japanese anime "Saint Seiya" and manga "Berserk" as the central theme of the design. Then Koyama mold and shaped each golden plates into forms, with Zoom Force 1 in the middle. As a finishing touch, Koyama added an opal pendant at the boot's front. Certainly regal enough for Nike, the Goddess of Victory, herself to wear.
That's what Freshnessmag had to say about it. I really have nothing to add to that besides "That shit cray."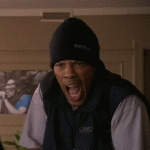 Gallery not found. Please check your settings.